In this article, you'll learn how to increase engagement by showing the visitors a gamified pop-up wheel where they can play to win discounts.
The
Lucky wheel
feature delivers discount codes to visitors with a gamified discount pop-up.
To receive a discount, all shoppers need to do is spin the wheel! This simple game has been proven to dramatically increase visitor engagement and customer loyalty.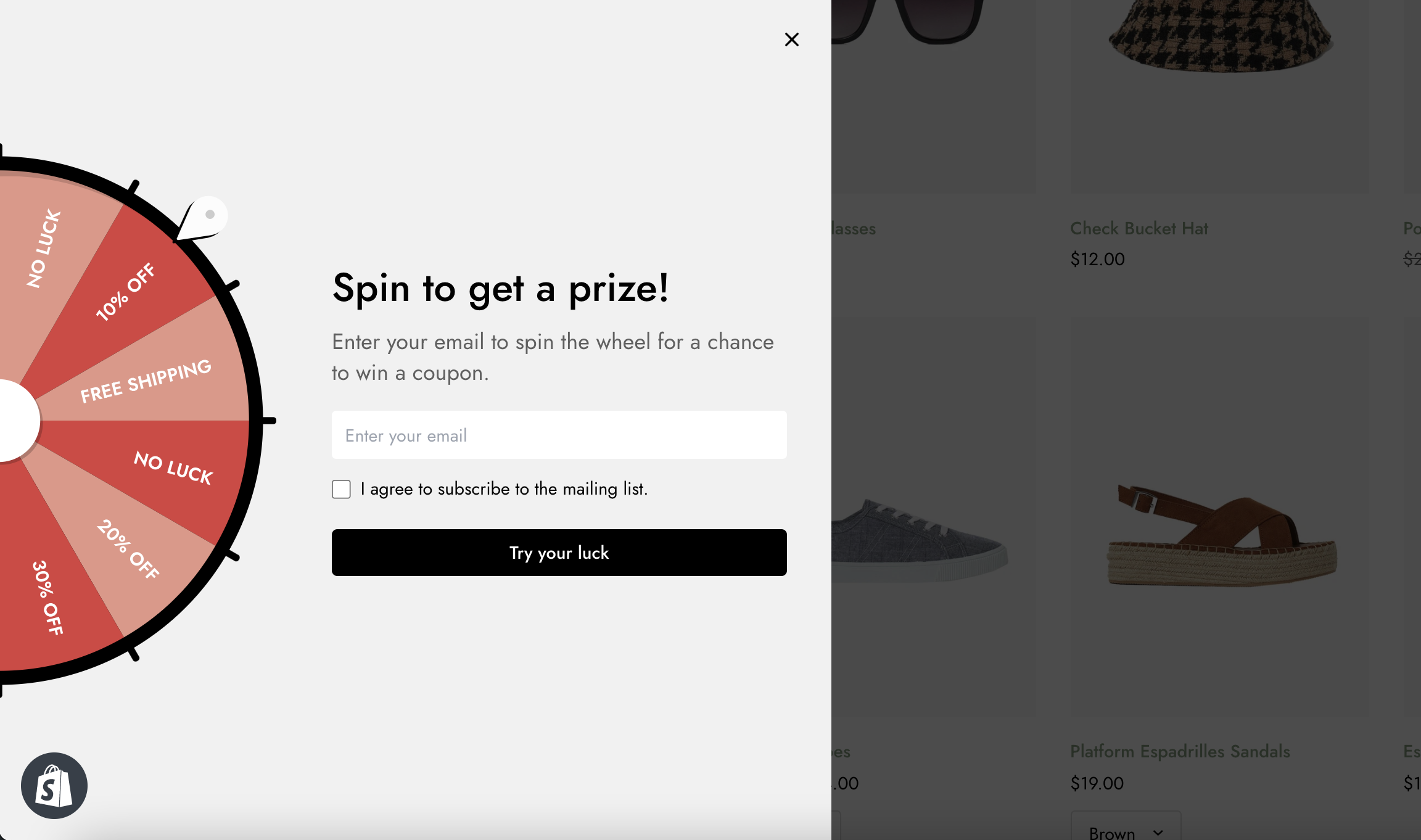 1. Go to
FoxKit
> Choose
Lucky wheel.
2. Make necessary changes.
Check the box to set the wheel
Active
and show it on mobile if needed. Add a title and/or a sub-title for the wheel in the blank space.
Merchants can determine whether to display the agreement checkbox and other fields or not.
Add the needed text/phrase for the title and button of the win screen and coupon card when customers win a prize.
Decide whether or not to allow play multiple times with the same email along with where the data will be collected.
This setting is to create prizes, including names, background colors, discount codes, and the chance to win them.
Make sure that discount codes are correctly set up in Shopify. Once they are created, paste the codes in the "Discount code" fields.
Each prize will be displayed 2 times.
Pick the desired color for text, button, popup background, etc.
Decide where to showcase the wheel, when to trigger it open, or let it repeat open automatically.
This automatic pop-up will not show to customers who have already converted.
The teaser will appear when the pop-up is not displayed to encourage the users to play. You, as the brand owner, can choose its position and title.