Encourage customers to checkout by showing a countdown timer in their cart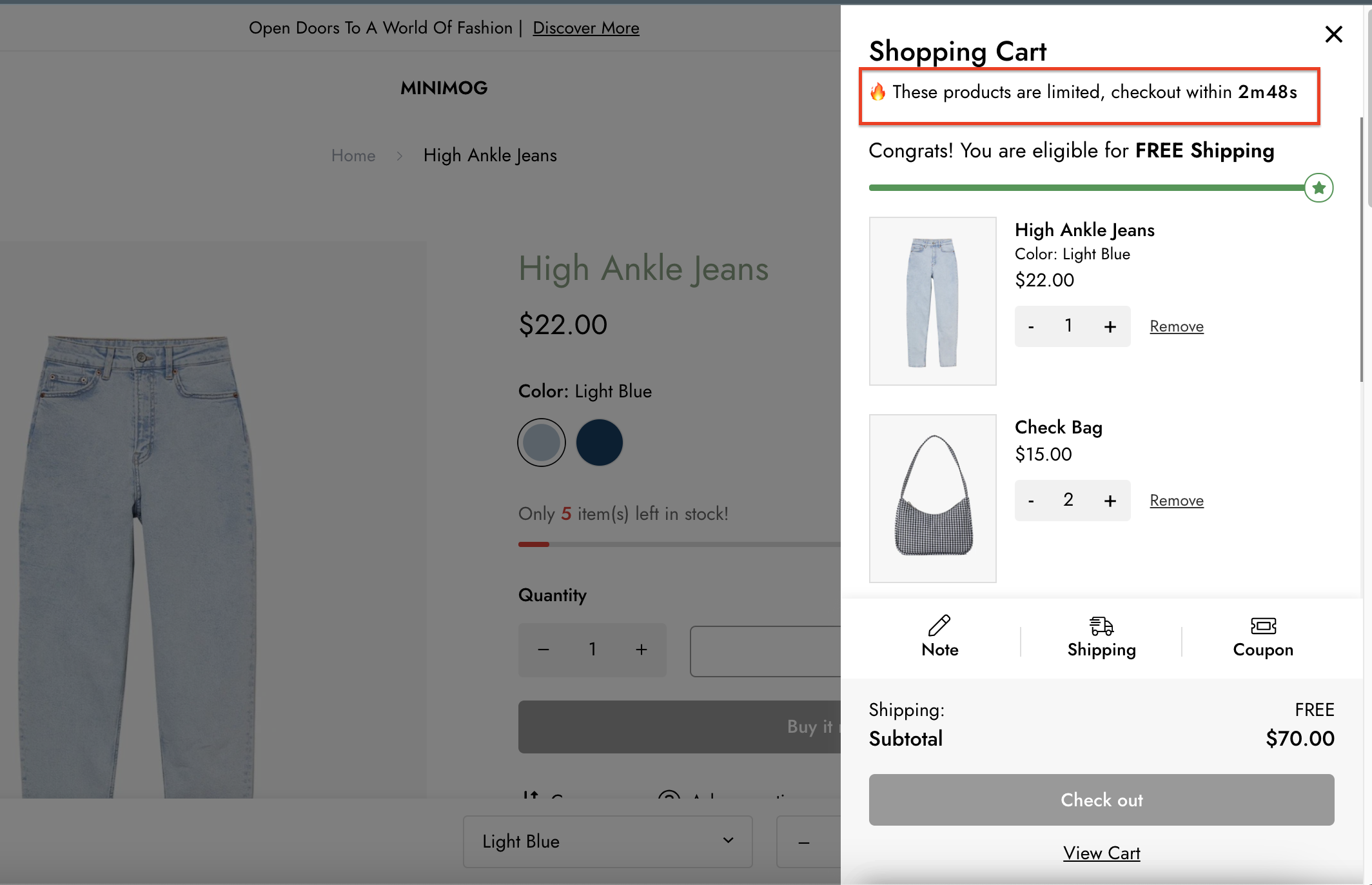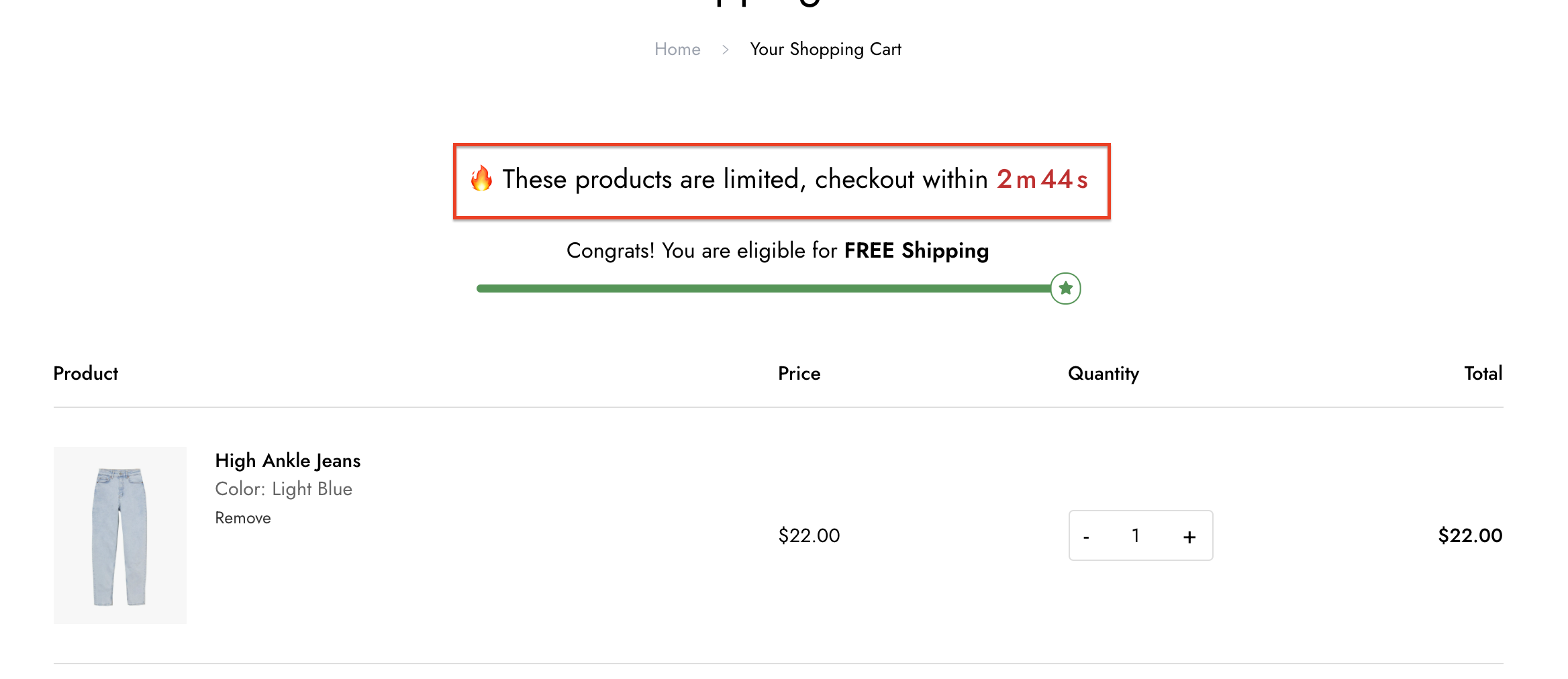 1. Go to
FoxKit
> Choose
Cart countdown.
2.
Set the countdown as
Active.
Merchants can determine whether or not to show the countdown on the cart drawer and let the time repeat after it ends.
3. Add a motivational message to urge customers to check out.
The timeout message is shown when the "Repeat after ends" box is unchecked.